The Greenwood Consort: Ian Hiscock, Mark Bennett and friends.
NEWS:
Concert Saturday September 30th at 7.30pm in St Peter's Church, Buckland in the Moor. Tickets £8 on the door.
Telemann: Sonata in D minor (Essercizii Musici)
Jacquet de la Guerre: Sonata No.1 in D minor
Telemann: "Unbegreiflich ist dein Wesen"
Rameau: Pièce de clavecin en concert No.1
Telemann: Trio in G minor
Rameau: "Thétis"
Working under the name "Raleigh's Noyse", we have just recorded a Tudor/Stuart soundtrack for six episodes of a radio documentary on the life of Walter Raleigh.  The project is led by the actor John Nettles, which he hopes to broadcast on the BBC and take on tour to venues associated with Raleigh's life.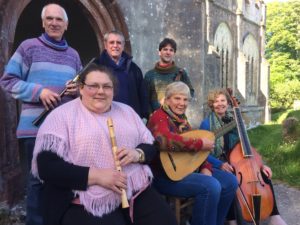 Ivybridge now has an orchestra for returner and beginner players, which Ian is conducting.   For more information please contact Barbara at barwintersgill@gmail.com or Tel. 01752 892652.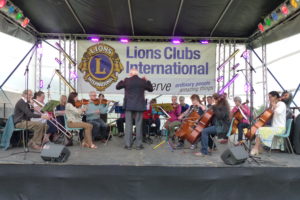 We believe that music is a profound and positive force and we want to help people experience that to the full, as students, performers, composers and audiences.
If you are interested in tuition or a performance, we would love to hear from you and discuss your ideas.
 Ian Hiscock

BA(Hons) PGCE ALCM ATCL AMusTCL LTCL LMusTCL MISM
 Piano teacher
Music Theory teacher
GCSE & A level Music teacher
Accompanist
Harpsichordist for The Greenwood Consort

 Mark Bennett

BA(Hons) PGCE ATCL AMusTCL LMusTCL MISM
Singing teacher
Recorder teacher
Flute teacher (also baroque and renaissance flute specialist)
Baritone soloist, flautist, recorder player and viola da gamba player for The Greenwood Consort